Contemporary Jewellery with an Ancient Aesthetic
My work is characterised by the simplest forms – trying always to achieve perfect proportions – allowing the beautiful colours of the gold and gemstones to come to the fore. I am influenced by the art and artefacts of ancient Mediterranean cultures, and love visiting the archaeological collections in Rome, Agrigento, Heraklion and Cairo.
I use traditional hand tools and techniques; piercing, drilling, planishing and forging high carat gold, embellished with old cut gemstones, cabochons and beads. The stones are meticulously selected for colour and shape – the flaws and inclusions add to their unique properties. Every piece is handmade by me in my Sussex workshop – finished using very fine emery papers resulting in a lustrous unpolished surface, with the edges brightly burnished.
The work is continually evolving – sometimes as a result of a commission that requires a new approach. I hope each piece will delight the wearer and become part of their heritage.
In September 2021 I participated in a talk at Goldsmiths' Fair entitled "Reimagining Ancient Jewellery for the Modern Collector".  Extracts from the talk are available here.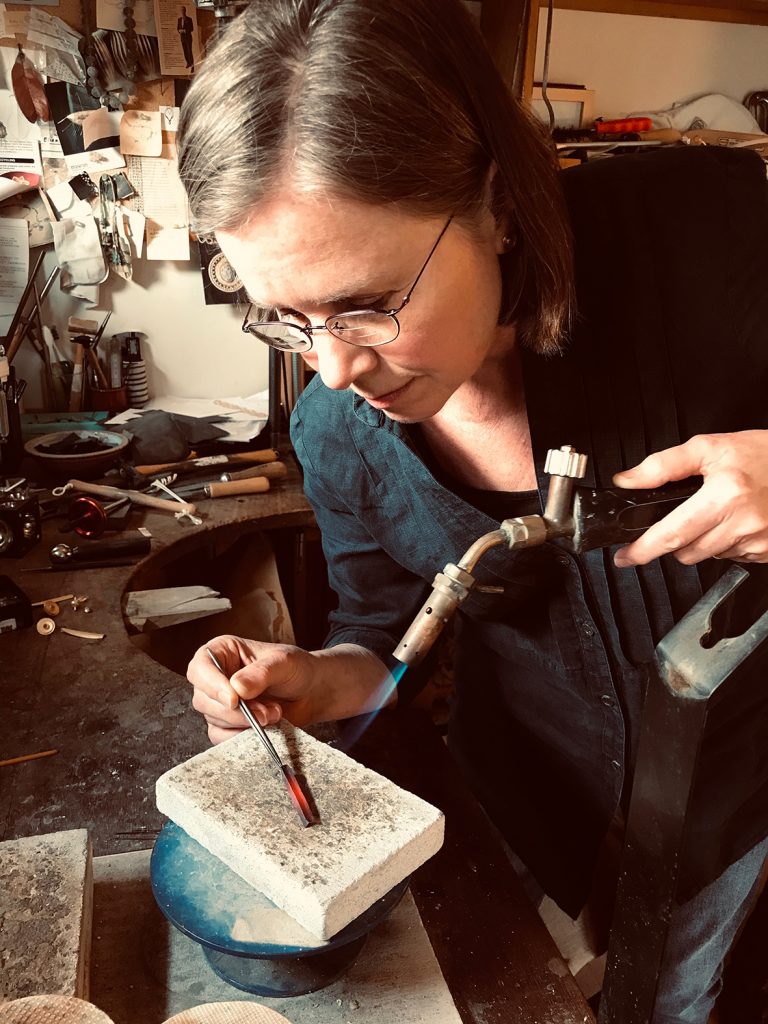 Goldsmiths' Craftsmanship and Design Awards 2004
– Commended Fine Jewellery